Solutions For Common Skin Care Issues With The Menopausal Woman
Licensed team of women's health specialists offers tips for treating skin issues from all angles
BAY MINETTE, Ala. — When dealing with menopause, skin changes are also a major concern for the women going through this serious life change. At Premier Women's Health (PWH), Dr. Jeff Fahy and his team are poised to treat these types of changes from the inside out and the outside in.
When going through menopause, hormonal fluctuations can cause thinning of the skin along with loss of elasticity, pigment change, and unwanted hair development.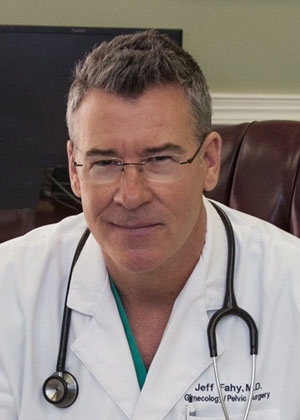 "When we have proper hormone balance the whole body benefits from that," Dr. Fahy said. "When we are out of balance, every tissue in the body has some sort of hormonal responsiveness and everything can suffer."
To treat this issue from the inside, Dr. Fahy uses hormone replacement therapy in various forms to treat the overall symptoms of menopause along with the skin issues women face. Jessica Thompson, L.E., PWH licensed esthetician, treats skin issues from the outside with topical skincare products and laser skin treatments. These treatments also help with other signs of aging from environmental exposure.
The Laser Skin Care Center at Premier Women's Health services include facials, peels, mask treatments, peel alternatives, microdermabrasion, photo-rejuvenation and more for women of all ages, skin color and types.
"We try to harmonize to treat the whole person," Fahy said. "Our goal is to optimize people's health and healthy skin through whatever means are safe and reliable."
Fahy will be discussing skin changes and key topics women going through the stage of menopause are dealing with including common symptoms and overall treatments, at the Red Hot Mama Event: Understanding Menopause on Jan. 12, 2016, at 6 p.m. at the Infirmary Eastern Shore Medical Complex main lobby.
For more information on the event and to make reservations, call 251.937.2380 or visit www.drfahy.com.
About Premier Women's Health, Dr. Jeff Fahy, M.D.
Premier Women's Health is a gynecological practice dedicated to providing comprehensive care through preventive and corrective therapies as well as experienced diagnosis and treatment of related issues with minimally-invasive surgical and non-surgical interventions. Premier Women's Health is led by Dr. Jeff Fahy, a Yale University-trained and board certified gynecologist and pelvic surgeon selected as one of America's Top GYN doctors by the Consumer Research Council. He specializes in the treatment and surgical intervention of pelvic organ prolapse, incontinence, benign pelvic masses and pelvic pain.
With three South Alabama locations, the practice also offers women at all stages of life a wide range of individualized therapies including laser skin care services provided by a licensed esthetician, medical weight loss and effective hormone treatments, including bio-identical hormone pellet therapy. For more information, call 251.937.2380 or visit www.drfahy.com.