Jeff Fahy, M.D.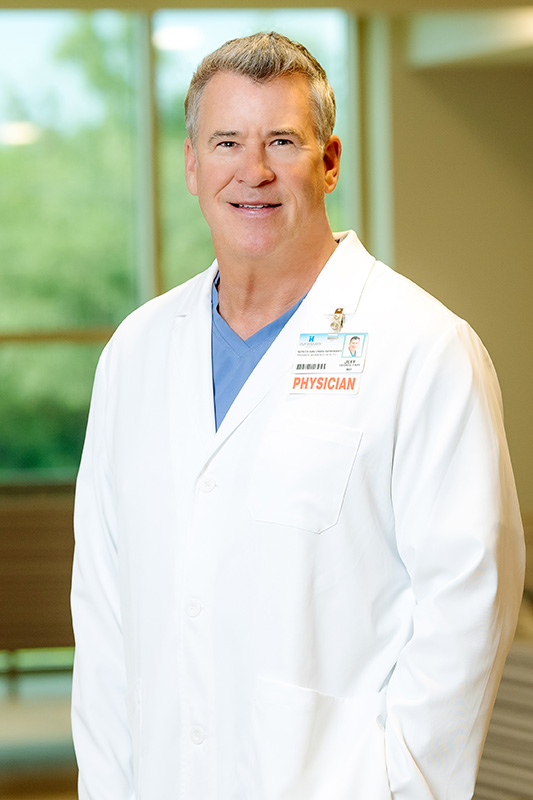 Impeccable credentials. Yale-trained. Board certified. Known for compassion. Dr. Fahy is a leader in minimally-invasive pelvic surgery who is also known for his compassion for his patients, their families, the community, and his peers.
Dr. Fahy is a Yale University-trained gynecologist and pelvic surgeon who specializes in minimally-invasive surgical procedures for pelvic organ prolapse, incontinence, benign pelvic masses, and pelvic pain. He is a board-certified gynecologist and pelvic surgeon who also specializes in advanced hormone therapy, including bio-identical hormone pellet therapy and reversing tubal ligations.
A nationally recognized surgeon, he was selected as one of America's Top GYN doctors by the Consumer Research Council and has received the Patients' Choice Award for outstanding patient care. Dr. Fahy teaches urologists, gynecologists and resident physicians-in-training innovative and minimally invasive urinary incontinence and pelvic floor defect procedures. He has served as a consulting surgeon and preceptor for American Medical Systems, a pioneer in pelvic health, since 2003.
Dr. Fahy is a family man whose deep faith in God spills over into his medical practice daily. He prays with his patients before surgeries and has performed mission work outside the U.S. and close to home, volunteering his services at a free clinic in Baldwin County when he can. "It gives me great joy to be able to do something and not expect anything in return," he said. "I feel like God has given me a skill not to just be used for my own purposes."