Protect, Repair and Renew Your Skin This Summer With Tips and Special Discounts
Bay Minette, AL (June 17, 2015) – With the summer season underway and beaches filling up along the Gulf Coast, Premier Women's Health (PWH), with clinic locations in Bay Minette and Daphne, Ala., advises women to stay sun safe and take precaution to protect their skin while outdoors.
According to the Skin Cancer Foundation, more than 3.5 million new cases of skin cancer are diagnosed annually and a person's chance of developing melanoma – the deadliest form of skin cancer – doubles if they have had more than five sunburns. While the statistics are alarming, the good news is that skin cancer is one of the most preventable forms of cancer and treatable when found in the early stages.
Last month, Infirmary Health held free skin cancer screenings at North Baldwin Fitness Center in Bay Minette, Thomas Fitness Center in Fairhope and Fox 10 in Mobile. Carolyn Byrne, marketing and community relations coordinator for Infirmary Health, said the turnout for screenings was much higher than anticipated.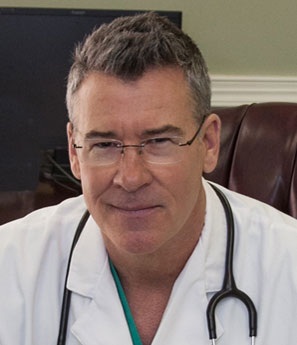 "This was the largest number of people we've had to come out to any skin cancer screening we've held," said Byrne. "We saw 386 people across three locations. Out of those, 155 were recommended for a follow-up exam with their dermatologist or family practitioner."
"Our goal at Premier Women's Health is to provide comprehensive care for women of all ages in a caring and comfortable setting. Although my primary focus is improving women's quality of life through minimally invasive surgical treatments and hormone replacement therapy, I am as concerned about our patients' skin health and appearance, and I am proud that we have Jessica on staff as an outstanding esthetician," states Dr. Jeff Fahy. (Photo: Dr. Jeff Fahy) 
With its comprehensive approach to healthcare, the team at Premier Women's Health and Laser Skin Care Center makes it a priority to educate patients on the steps they can take to protect their skin from the potentially harmful effects of the sun.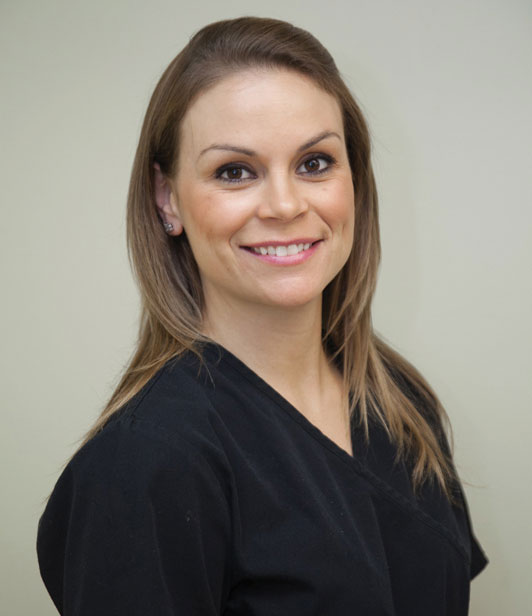 Jessica Thompson, L.E., PWH's licensed esthetician and laser technician recommends using a broad spectrum sunscreen of SPF 30 or higher daily, and to take extra precaution outdoors when the sun is most intense by wearing UV-blocking sunglasses and wide-brimmed hats. (Photo: Jessica Thompson, L.E.)
"We also advise women to make it a regular practice of performing head-to-toe self-exams to check for any unusual changes to the skin," Thompson said. "And if we find something during a consultation that seems suspicious or raises concern, we are quick to refer our patients for a follow up with a dermatologist."
PWH Laser Skin Care Center offers the PCA line of products designed to protect skin, as well as professional-grade treatments and procedures to reverse the appearance of wrinkles, brown spots and other signs of early skin aging and damage caused by years of overexposure to the sun.
"Microdermabrasion used in conjunction with our PCA facials and chemical peels is a highly effective treatment for women who want to see significant results without the use of injections such as Botox," said Thompson.
PWH's patient Jamie Tillery's goal was to improve the overall health and appearance of her complexion rather than opting for injections and fillers, which produce temporary results and are more expensive.
"A lot of women are getting injectables at the first signs of aging. That's fine for some people. But what I'm after is to look fresh and alive. I want a youthful glow. I can still look like I have energy," said Tillery. "I get facials that brighten and enhance my complexion. I think there is a suppleness and a brightening effect that has shown itself with shrinkage of the pores. I also notice more firmness and that's very good for mature women. We want to recapture our youth and we want to age gracefully."
PWH patient Deborah Scott also credits her healthy complexion to Thompson, who has performed a variety of treatments on the 57-year-old including microdermabrasion and facials. 
"I get so many compliments on my skin now," Scott said. "I feel like my laugh lines have diminished. I stand a little bit taller and walk a little prouder."
In an effort to help women protect and renew their skin this summer, Premier Women's Health Laser Skin Care Center will also offer 10 percent off its PCA line of sunscreens for all skin types and 40 percent off chemical peels, facials and microdermabrasion through August 17.
Tips for Preventing and Reversing Sun Damage
Protect and Prevent
Limit UV Exposure. Start sun-safe practices now, and never stop. That's the first step in any skin repair program. It will prevent more UV damage from accumulating and give skin some chance to heal from past damage.
Use Broad Spectrum Sunscreen with an SPF of 30 or higher. Sunscreen is one of the keys to radiant, youthful-looking skin. Daily use may even lower your long-term risk of skin cancer. By reducing your daily sun exposure, sunscreen allows your skin time to heal and your immune system the chance to repair some existing damage. Both Premier Women's Laser Skin Care Center (PWLSCC) and the Skin Cancer Foundation recommend the PCA line of sunscreen which offers several product options for each skin type.
Protect your head, face and eyes with a broad-brimmed hat (at least 3" all the way around) and sunglasses that filter out 99 to 100 percent of UV radiation. Opt for specially made sun protective clothing with an Ultraviolet Protection Factor (UPF) of 30 or higher.
Avoid being out in the sun as much as possible from 10 a.m. to 2 p.m. Choose early mornings or late afternoons for outdoor activities, when the sun is less intense.
Also, stay out of tanning beds, which can produce even more concentrated UV exposure than the sun.
Check your skin regularly for any changes or abnormalities and schedule a yearly evaluation with a dermatologist.
Repair and Renew
HYDRATE – Women with more mature skin usually have sun damage from years past that increases the appearance of fine lines, wrinkles, hyper-pigmentation and loss of elasticity. Sun damaged skin needs extra hydration. Be sure to drink plenty of water (8-10 glasses daily) to help with overall cell hydration. The PCA Collagen Hydrator is also a great product that contains a rich blend of antioxidants, humectants, sea butter and emollients formulated to deliver intense hydration to dry and mature skin.
EXFOLIATE – Exfoliation rejuvenates the skin by increasing cell turnover – removing the dead and damaged cells, allowing the healthy cells to work their way to the surface faster. PWLSCC recommends using the PCA exfoliating scrubs or acids at home to keep the skin functioning normally, or schedule an appointment for an in-office treatment such as microdermabrasion or a PCA Hydroquinone Peel.
SERUMS & CREAMS – Use antioxidant-rich topical serums or creams. Using a spot treatment serum such as our PCA Pigment Gel with or without hydroquinone will help to lighten and inhibit discoloration of all types, including age spots.
CHEMICAL PEELS – Professionally applied peel solutions exfoliate dead skin cells and help healthy skin cells rise to the surface. These treatments allow deeper layers of fresh and untouched skin to be revealed. The result of monthly treatments can even skin tone, clear acne, improve the appearance of aging skin and make dull complexions glow. Peels are safe for all skin types, and PCA Certified Professionals are trained to identify what treatment combination is safe for each person's skin in order for patients to reap the greatest benefits. Professional peels are increasingly effective with pre- and post-treatment care, balancing your skin before the peel and nurturing it after the treatment. The PCA clinical grade peels address various skin conditions including: rosacea, acne, hyper-pigmentation, fine lines and other signs of pre-mature aging and oxygen depleted skin. Alpha hydroxy acids (AHAs), trichloroacetic acid (TCA) salicylic acid, retinol, antioxidants, polyphenols and skin brighteners, are carefully blended and work to remove dull, damaged surface layers and reveal your smooth, radiant, glowing skin that is hidden below the surface.
MICRODERMABRASION – Microdermabrasion improves mild to moderate sun damage, scarring, wrinkles and other superficial skin problems. A gentle stream of tiny particles exfoliates the outer layer of skin and provides a fresh, glowing, younger appearance. Only a small amount of skin is removed, so sensitive areas such as the face, chest, neck, arms and hands can be treated. Results are comparable to a light chemical peel and should be immediately visible. Microdermabrasion is often performed in conjunction with chemical peels for better results.
FACIALS – The antioxidant therapy of facials corrects and prevents free radical damage, as oxidative and environmental stress of skin is a significant contributor to aging. The PCA Oxygenating Facial stimulates oxygenation and circulation within the skin, rejuvenating sluggish, stressed or acne affected skin as it draws oxygen to the skin's surface, resulting in a radiant, healthy glow. It helps promote healing and rejuvenates sluggish, stressed skin depleted by toxins, pollutants, allergens, improper diet and solar damage. This treatment is also ideal two to three days before a special event. It draws oxygen to the skin's surface, producing a rosy flush and a rapid warming sensation, resulting in a radiant, healthy look that lasts up to ten days.
PHOTO REJUVENATION (INTENSE PULSE LIGHT THERAPTY) – Photo rejuvenation or IPL is a non-surgical, non-invasive light-based laser therapy commonly used for a variety of dermatologic concerns such as sun spots, age spots, rosacea, spider veins on the face, and broken capillaries. The procedure can help correct damage caused by photo aging and help to restore a youthful appearance on the face, neck, chest, hands and shoulders. You feel little to no discomfort during the procedure and a mild sunburn sensation for about 12 to 24 hours after. Cool compresses, aloe and Ibuprofen can be used for any post-procedure discomfort.
Source: The Skin Cancer Foundation & Physicians Care Alliance (PCA SKIN)